Job Description:
Job ID
2021-5665
Overview
NCI is a leading provider of enterprise solutions and services to U.S. defense, intelligence, health and civilian government agencies. NCI's AI solution, Shai(tm), scales humans with artificial intelligence by empowering the workforce to meet their mission by using best in class AI solutions coupled with our exceptional service offerings. Working with strategic partners, NCI is committed to bringing commercial innovation to missions of national importance. NCI is a mid-tier systems integrator headquartered in Reston, VA, and operates at locations across the globe.
NCI has been designated a 2020 Military Friendly Employer by MilitaryFriendly.com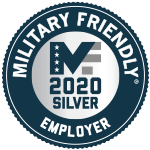 Responsibilities
As the Fiber Optic Network Technician, you will be responsible for the following tasks:
Assessment of and support for routine/emergency maintenance and repair of interconnection cable-plant (wireless, fiber, copper, waveguide) and core infrastructure
Management of network and communication services; physical security of the fiber cabling and risk mitigation planning coordination


Oversight of the DITAC systems and interfaces to computational network assets


Installation services, which may include, physical plant build-out, such as installation of fiber, cabinets, switches, Government Services Administration (GSA) security containers and data encryption devices


Perform all work to fiber optic network engineering specifications and in accordance with DoD, Building Industry Consulting Service International (BICSI), Telecommunications Industry Association (TIA) / Electrical Industry Alliance (EIA) standards and guidelines, OSHA Personal Protective Equipment (PPE) regulations, and the Safety and Health Requirements Manual US Army Corps of Engineers (EM 385-1-1)


Provide fiber and copper maintenance: emergency restoration, inspection services, troubleshooting, fiber documentation, and perform to industry standards in conformance with common installation techniques


Support locating fiber optic cabling within the ground, which will require close interaction with the Public Works (PW) Department within the Naval Facilities Engineering Command (NAVFAC) Installation Support


Perform walkthroughs and participate in meetings with government customers in order to document project design processes, as-built review and updates, and to assess objectives, issues, and outcomes


Qualifications
Minimum Requirements:


Active Secret Clearance


Minimum of 8-10 plus years experience with fiber optic network cabling installations, splicing, testing, terminating, assembling, and documenting; copper network cable installation, termination and testing


Must have Fiber Optic Certification


Bachelor's degree in Telecommunications Engineering, Computer Science or Engineering, is a plus


Experience working with Corning, Exfo, Fujikura, Sumitomo Air-Blown Fiber (ABF), and Fluke Networking equipment


Analyze system performance or operational requirements and network infrastructure


Have working knowledge of BICSI, TIA/EIA Industry Standards



Ability to utilize hand tools in building network backboards, communication closets, cabinets, and cable trays, as well as using various laddersPhysical RequirementsThis position requires the ability to perform the below essential functions:


Physical Requirements:


Standing for long periods


Ambulate throughout an office


Ambulate between several buildings


Stoop, kneel, crouch, or crawl as required


Travel:
We can recommend jobs specifically for you!
Click here to get started.