Job Description:


Country



United States of America





State / County



Washington





City



Bellevue





Division



Aerostructures







Company



Aerostructures Division





Function



HR





Position type



Full Time





Anticipated start date


Anticipated start date - day

Anticipated start date - month

Anticipated start date - year


May
1 2021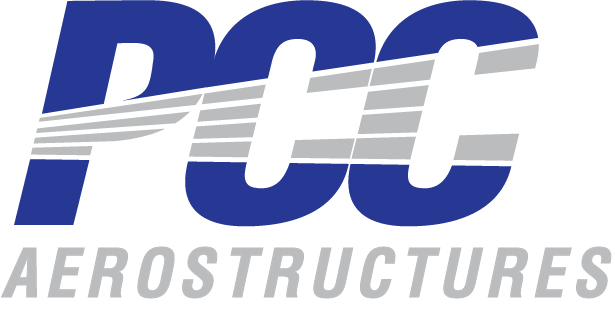 Opportunity ID




1049


Company Profile



With more than 120 operations and about 20,000 employees worldwide, Precision Castparts Corp. is the market leader in manufacturing large, complex structural investment castings, airfoil castings, forged components, aerostructures and highly engineered, critical fasteners for aerospace applications. In addition, we are the leading producer of airfoil castings for the industrial gas turbine market. We also manufacture extruded seamless pipe, fittings, forgings, and clad products for power generation and oil & gas applications; commercial and military airframe aerostructures; and metal alloys and other materials for the casting and forging industries. With such critical applications, we insist on quality and dependability - not just in the materials and products we make, but in the people we recruit.
Headquartered in Portland, Oregon, this over 10 billion dollar company employs more than 20,000 people worldwide. PCC has over 120 plants and has a presence in twenty-six states in the US and in over a dozen countries. PCC is relentless in its dedication to being a high-quality, low-cost and on-time producer; delivering the highest value to its customers and shareholders while continually pursuing strategic, profitable growth.
Effective early February 2016, Berkshire Hathaway, led by chairman and CEO Warren E. Buffett, acquired Precision Castparts Corp.


Business Profile



PCC is a global manufacturer of fasteners and precision engineered components for aerospace and other markets with demanding operating requirements and service conditions. Our success is based on over 100 years of design and manufacturing experience, metallurgical leadership, careful monitoring and controlling of specific manufacturing processes, and thorough testing of our products.





Location Profile



PCC Aerostructures manufactures world-class assemblies and components for the global aerospace market. We are a vertically integrated Tier II supplier of build-to-print metallic and composite parts, kits, and assemblies to the global aerospace industry. With capabilities in precision machining, sheet metal, composites, metal finishing, and complex assembly, we are a one stop integrator to service your needs.





Position Summary



This role will be a key member of our HRIS team supporting the HR team and managing our systems including Workday. The ideal candidate has aptitude for HR systems and processes and wishes to grow their skill set as we implement additional functionality and expand our scope to cover additional populations.





Primary Duties & Responsibilities



*Support end users as a Subject Matter Expert of the HRIS, payroll, and timekeeping systems
*Research and troubleshoot systems and recommend optimal solutions for HRIS tools and processes
*Ensure user ease of adoption through change management activities. Collaborate with other team members to review training and change management needs with all projects. Facilitate system training and communication as needed
*Create and maintain training documentation for end users
*Create and deliver on-boarding to new HR users
*Proactively seek feedback from key stakeholders for system and process improvements and lead small cross-functional teams to implement new functionality
*Participate in design teams and implement solutions to optimize the system for the needs of users.
*Maintain systems integrations and provide basic integration troubleshooting





Experience & Education



*Bachelor's Degree required, preferably in information systems, computer science, human resources management, or business administration.
*1+ years of HRIS or related experience (Workday experience preferred) or HR Generalist experience with demonstrated expertise in systems and processes
*Experience with Microsoft Office products including Excel (pivot tables and lookup functions) and Access





Required Skills



*Highly responsive to business needs
*Ability to influence the adoption of the optimal approach at all levels and drive the seamless delivery of projects
*Ability to thrive in fast-paced environments, be able to manage and work to bring clarity through ambiguity and complexity and support multiple projects simultaneously
*Excellent customer service attitude; a team player.
*High level of attention to detail
*Ability to juggle multiple projects and initiatives at one time
*Able to work well independently and under pressure
*Ability to handle highly sensitive data with confidentiality and integrity
*Cross-train with other team members to build personal and team capability
*Excellent oral and written communication skills. Interact well with a diverse community.
*Read, write legibly, and follow written and oral instructions in English.





Desired Skills



All qualified applicants will receive consideration for employment without regard to race, color, religion, sex, sexual orientation, gender identity, national origin, disability, or status as a protected veteran.