Job Description:
Job ID
2021-5715
Overview
NCI is a leading provider of enterprise solutions and services to U.S. defense, intelligence, health and civilian government agencies. NCI's AI solution, Shai(tm), scales humans with artificial intelligence by empowering the workforce to meet their mission by using best in class AI solutions coupled with our exceptional service offerings. Working with strategic partners, NCI is committed to bringing commercial innovation to missions of national importance. NCI is a mid-tier systems integrator headquartered in Reston, VA, and operates at locations across the globe.
NCI has been designated a 2020 Military Friendly Employer by MilitaryFriendly.com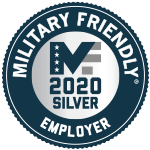 Responsibilities
NCI:AsaDirector of Capture Management, you will report to the to the Enterprise Vice President of Business Development and will support growth of the Department of Defense (DoD) portfolio.The ideal candidate will have a proven record of success in managing complex capture projects throughout the entire Federal Acquisition lifecycle from inception to award.Thisindividualwillbecontributed directly to win strategy development, identification, qualification, shaping and proposal development activities leading to the successful capture of new business and re-compete opportunities.In assuming this position, you will be a critical contributor to meeting NCI's mission: To deliver innovative, cost-effective solutions and services that enable our customers to rapidly adapt to dynamic environments.
Highlights of Responsibilities:
Define target markets, identify and qualify new business opportunities
Lead business development activity and functional support leads through the capture element process to include:customer contact, competitive intelligence, gap analysis and bid team structuring.


Develop the value proposition, win strategy and offer design.


Responsible for leading price-to-win and design to cost strategies, proposal product development, color reviews, submission and final proposal revisions.


Must display an extremely high level of communication skills to present, inform and persuade high level internal and external customers of the company's understanding of customer needs and requirements, business development and capture plans, strategies and actions.


Coordinate with account executives, business development and proposal staff members to carry out capture strategy and win new business.


In conjunction with the VP of BD, must develop strategy and capture plans, create and track schedules and budget reports status when required to senior management for key opportunities.


Present the opportunity's status at required gate reviews and obtain approvals as required to progress the opportunity through its lifecycle.


Prepare B&P estimates and ROI justifications for assigned captures.


Lead and manage execution of capture activities to ensure costs, schedules, and performance goals are met.


Using provided tools and guidelines, classify the win probability, funding probability and bid/performance risks and establish appropriate risk management strategies.


Interface with industry peers and evaluate/recommend teaming arrangements


Qualifications
Requirements:


Bachelor's Degree or equivalent related experience


At least fifteen (15) years business experience with at least two (2) years recent experience in a similar capacity


Successful experience developing and executing Government agency IT Capture Plans, including Win Strategies


15 - 20 years experience


Physical Requirements:
This position requires the ability to perform the below essential functions:


Sitting for long periods


Standing for long periods


Ambulate throughout an office


Ambulate between several buildings


It is the policy of NCI to provide equal opportunity in recruiting, hiring, training, and promoting individuals in all job categories without regard to race, color, religion, national origin, gender, age, disability, genetic information, veteran status, sexual orientation, gender identity, or any other protected class or category as may be defined by federal, state, or local laws or regulations. In addition, we affirm that all compensation, benefits, company-sponsored training, educational assistance, social, and recreational programs are administered without regard to race, color, religion, national origin, gender, age, disability, genetic information, veteran status, sexual orientation, or gender identity. It is our firm intent to support equal employment opportunity and affirmative action in keeping with applicable federal, state, and local laws and regulations. NCI is a VEVRAA Federal Contractor.
We can recommend jobs specifically for you!
Click here to get started.