Job Description: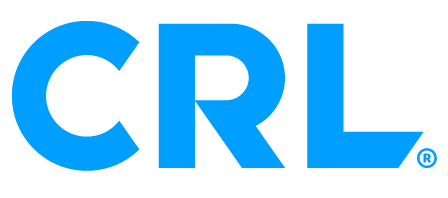 Are you a new grad in software development or a manufacturing engineer looking to build a career in software development? 
We are on the look-out for individuals who don't view their weekdays spent at 'a job' but rather look to develop valuable skills that ignite their passion and lead to a career. If you're attracted to an environment where you can build a lucrative career, then we invite you to take the first step and apply today!  
Who we are: 
C.R. Laurence Co., Inc. (CRL), a part of Oldcastle Building Envelope (OBE), is the leading supplier to the glazing, architectural, railing, construction, industrial, and automotive industries. Offering more than 60,000 products, we serve the industry from locations throughout North America, Europe, and Australia. 
We operate our business to the highest standards of quality and customer service. The companies and institutions that depend on us impact the growing fields of glass fabrication, construction, architecture, and automotive restyling. Their positions as leaders in their own industries mean they demand the highest standards from their suppliers. 
Responsibilities include, but are not limited to:  


Provides technical and systems expertise to assist in the development and implementation of new or existing applications/technologies.


Provides suggestions regarding development, new services and technologies or enhancements of existing systems.


Research and analyze new technologies and machines to keep in the forefront of new developments to make sensible recommendations of changing or implementing new systems.


Promotes agile practices such as continuous integration, paired programming, and cross-functional development within the team.


Writes, tests, and implements efficient code.


Works alongside the production engineering and new product development teams to implement or create new technologies designed to increase business efficiency in Engineering, manufacturing, and sales.


Projects include: enhancing ERP systems, Integration of multiple software platforms, Automating CAD and 3D models for manufacturing processes and enhancing sales & customer experience, and designing software tools for production engineering.


Qualification Requirements: 
Statistics show that underrepresented talent, including minorities, women, veterans, and individuals with disabilities will not apply to a job if they believe they will not meet all the listed requirements of a job. At CRL, we encourage people with all backgrounds to apply! So don't be a statistic, and we hope you're open to learning new skills to build with us. Make our team, your team! 


Bachelors' Degree in an Engineering or related field, preferably in Software Engineering or Computer Science


At least 1 year of experience in software development, project experience and experience as an intern considered


Coding Experience a plus (Languages: C#, python, javascript, node.js, html, css, vb.net, vba


Knowledge of machinery, tools and dies to find the "right tool for the job" to maximize efficiency is preferred


Experience in CAD software (Autodesk Autocad and Inventor a plus)


Experience with Inventor iLogic a plus


Experience with ERP systems (Epicor or SAP a plus)


Experience with SAP Variant Configuration a plus


What CRL Offers You 


Highly competitive base pay 


Comprehensive medical, dental and disability benefits programs 


Group retirement savings program 


Health and wellness programs 


A culture that values opportunity for growth, development, and internal promotion 


We are excited to be an Equal Opportunity Employer at C.R. Laurence. We are actively seeking job applicants who reflect a broad representation of differences, including race, ethnicity, religion, sex, sexual orientation, gender identity/expression, physical ability, neurodiversity, age, veteran, family and economic status and background, geographical background and status, and perspective. We believe that the best companies reflect the incredible diversity in viewpoints, backgrounds, and identities of the world in their staffs, and are committed to inclusive hiring across departments and levels.  
C.R. Laurence Co., Inc. (CRL) is an E-Verify Employer. 
Operations